Date Published: 2020-10-28
Discreet Self-Defense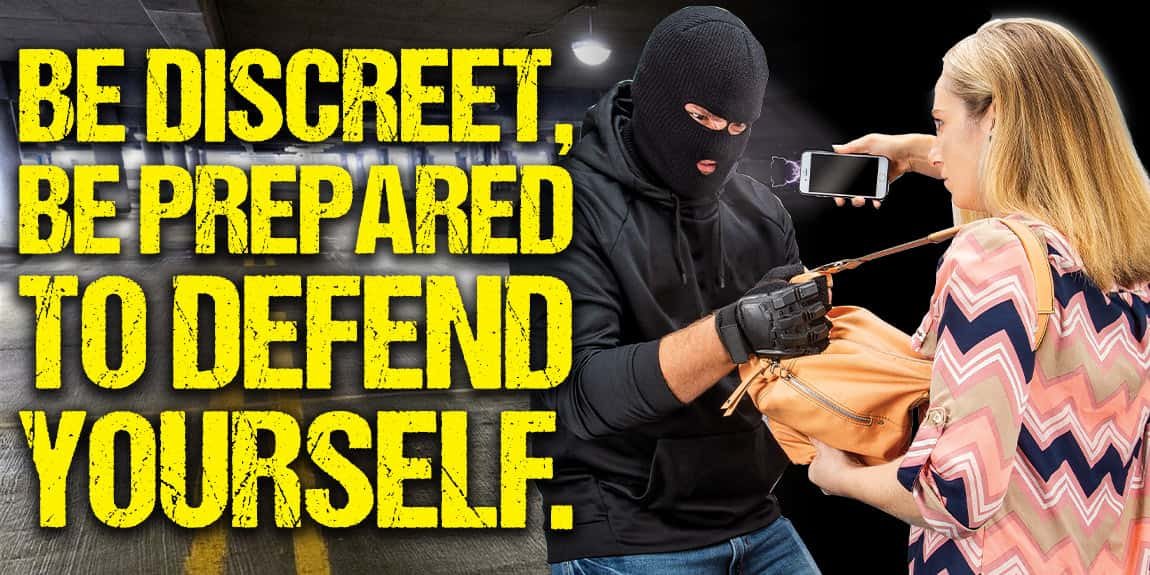 By Adelia Ladson
Self-defense is very important to me because, in society, personal attacks on women are still more prevalent than on men. This is never going to change. The most important thing is to be ready and prepared. Here are my suggestions for the best discreet self-defense weapons you can carry just in case you find yourself in a situation where you need to defend yourself.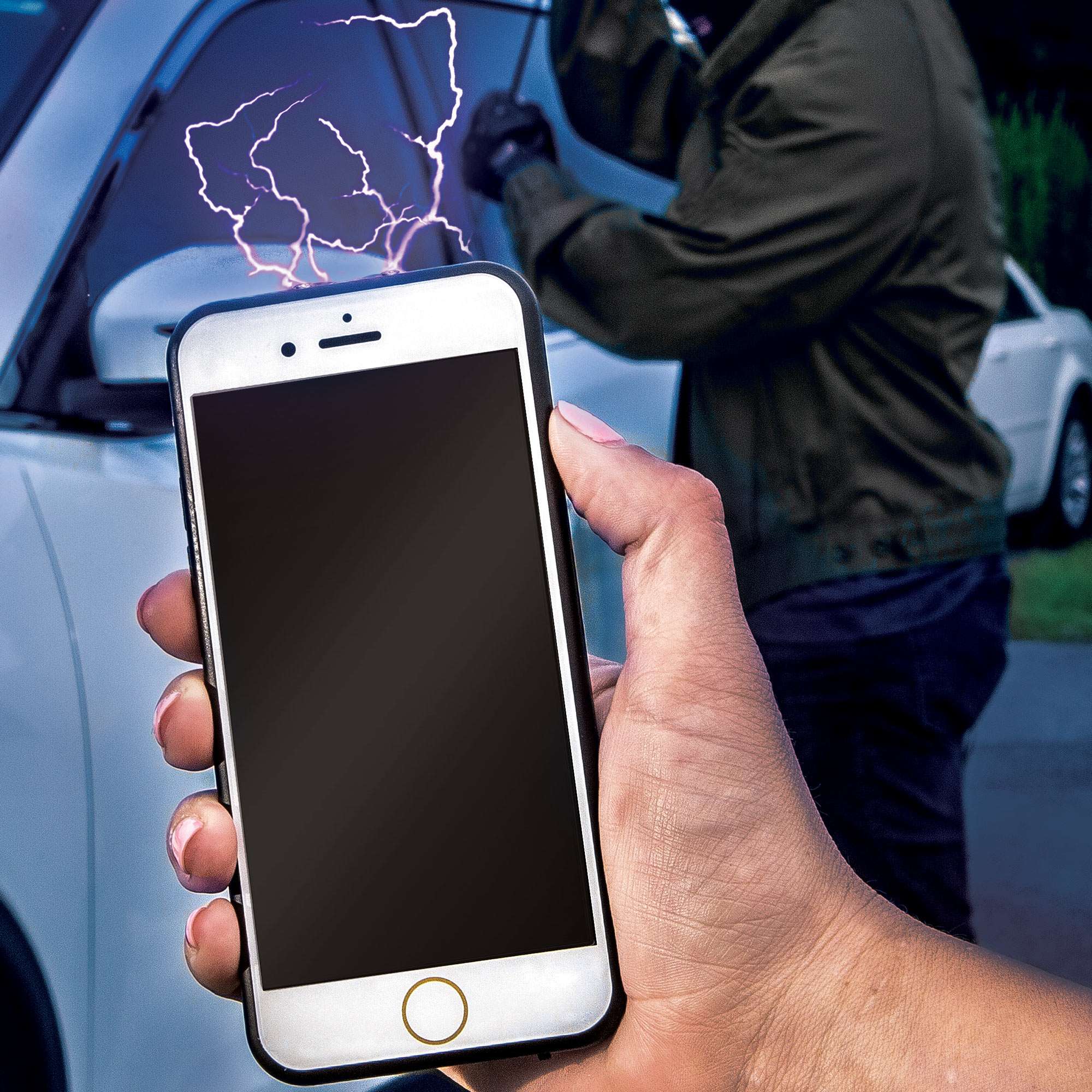 If they demand that you give them your cell phone, then by all means give the Night Watchman Faux Smart Phone Stun Gun to them. At 14,000,000 volts, it's guaranteed they won't be able to hang on to it for very long. I absolutely love this little beauty because it can be carried openly in your hand but is still discreet. It also has an extra-bright LED flashlight built into its design, which could also be used to temporarily blind an assailant to give you an extra measure of self-defense. It also features an ear-piercing alarm and, to prevent accidental discharge, two levels of safety have been built into it.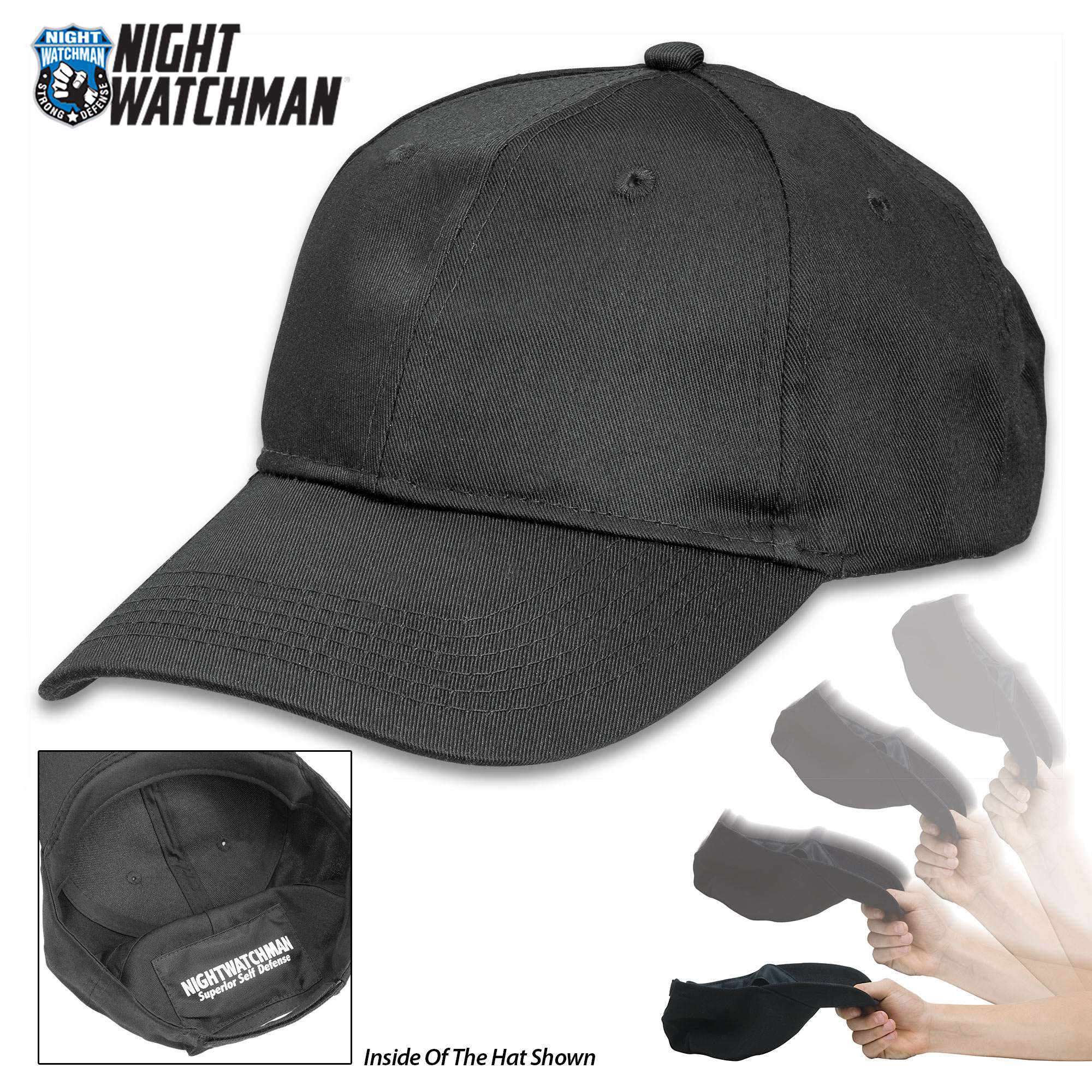 One of the simplest, least noticeable, and efficient personal defense items on the market, the Night Watchman Self-Defense SAP Cap looks just like a standard, black baseball cap. The secret addition is a unique impact material that is 100 percent the density of lead, which has been sewn, unobtrusively, into the cap. This cap really packs quite a punch! Simple, fast and effective!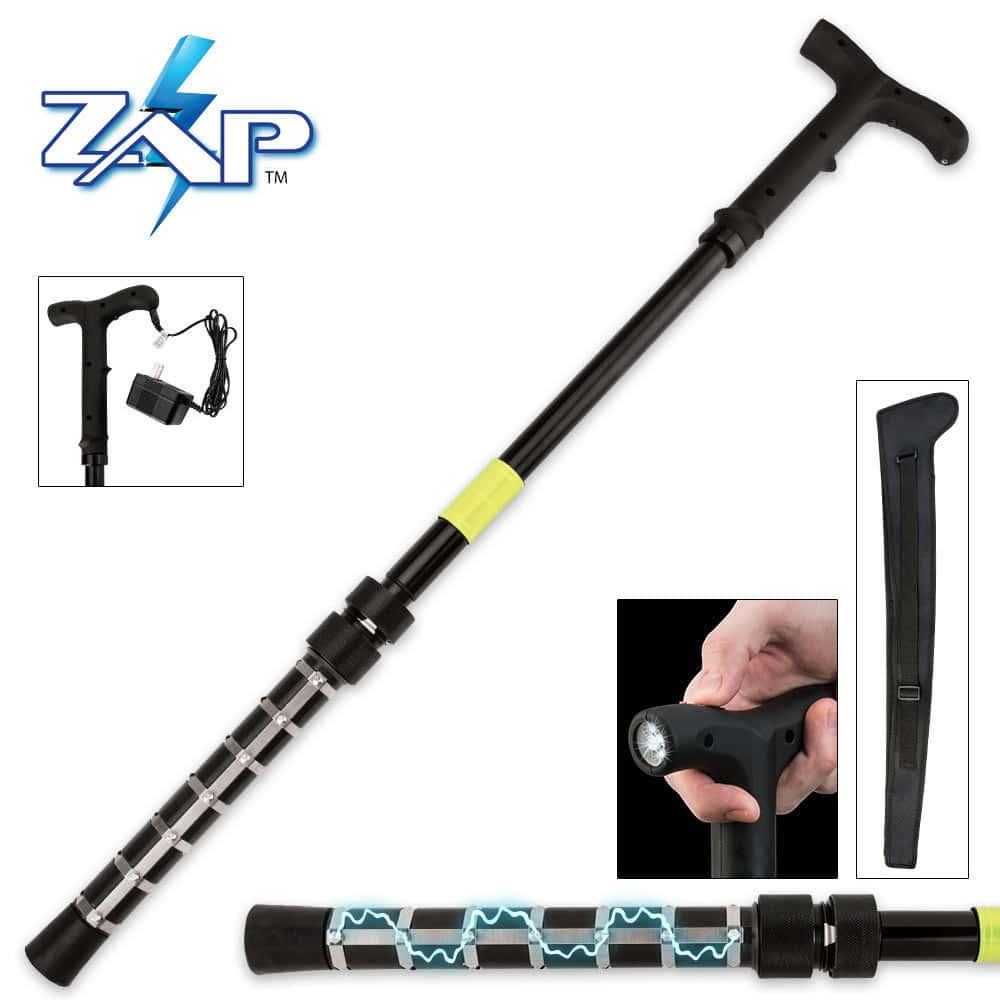 The ZAP Self-Defense Cane is a great self-defense item for individuals who need the assistance of a cane for walking. It can truly be used as a standard cane as it will support up to 250 lbs and is adjustable from 32" to 36". It also has an ultra-bright LED flashlight built into the handle as an added benefit to light your way when it is dark, so, that you don't trip over unseen obstacles. The arming switch is located on the front of the cane so that it can't be accidentally turned on, for safety's sake. But once this cane is armed and you pull the trigger on the handle, it heats up to a million volts and the length of the cane makes its reach great. You don't have to be very close for a would-be attacker to be in striking distance. They'll think it is just a cane until it is too late! It is even rechargeable and includes a wall charger and carrying case.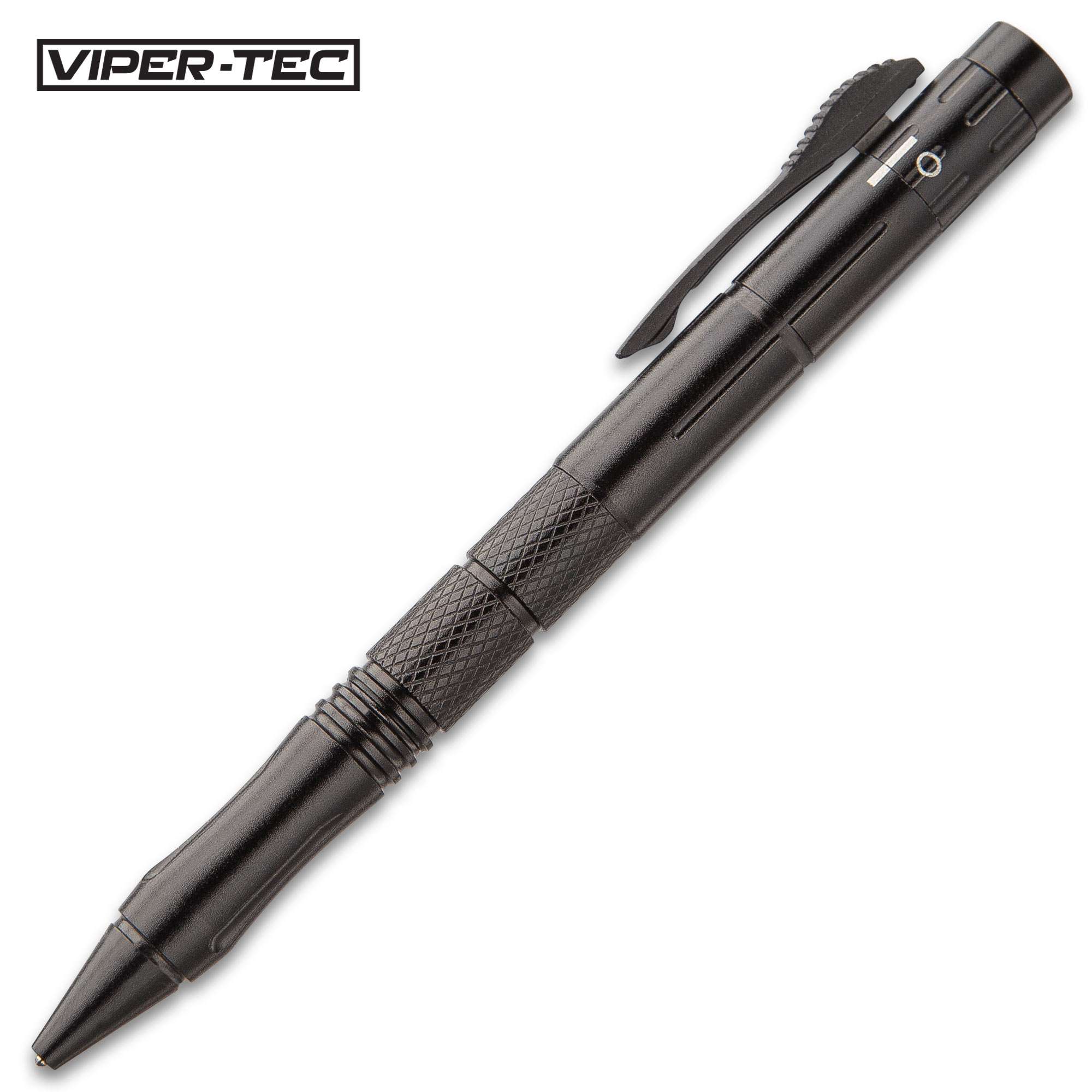 "The pen is mightier than the sword." Especially with the OTF Tactical Pen, which has a sleek yet durable design that offers you a very easy to deploy, discreet blade. Sharpened on both edges, the 1 7/10" stainless steel blade is perfect for opening letters and for small slicing tasks. The razor-sharp blade is housed in a sleek and durable, black metal alloy, actual working pen, so if your friend asks you for a pen, just whip it out because it does actually write. Just make sure they give it back to you because they may want to keep it.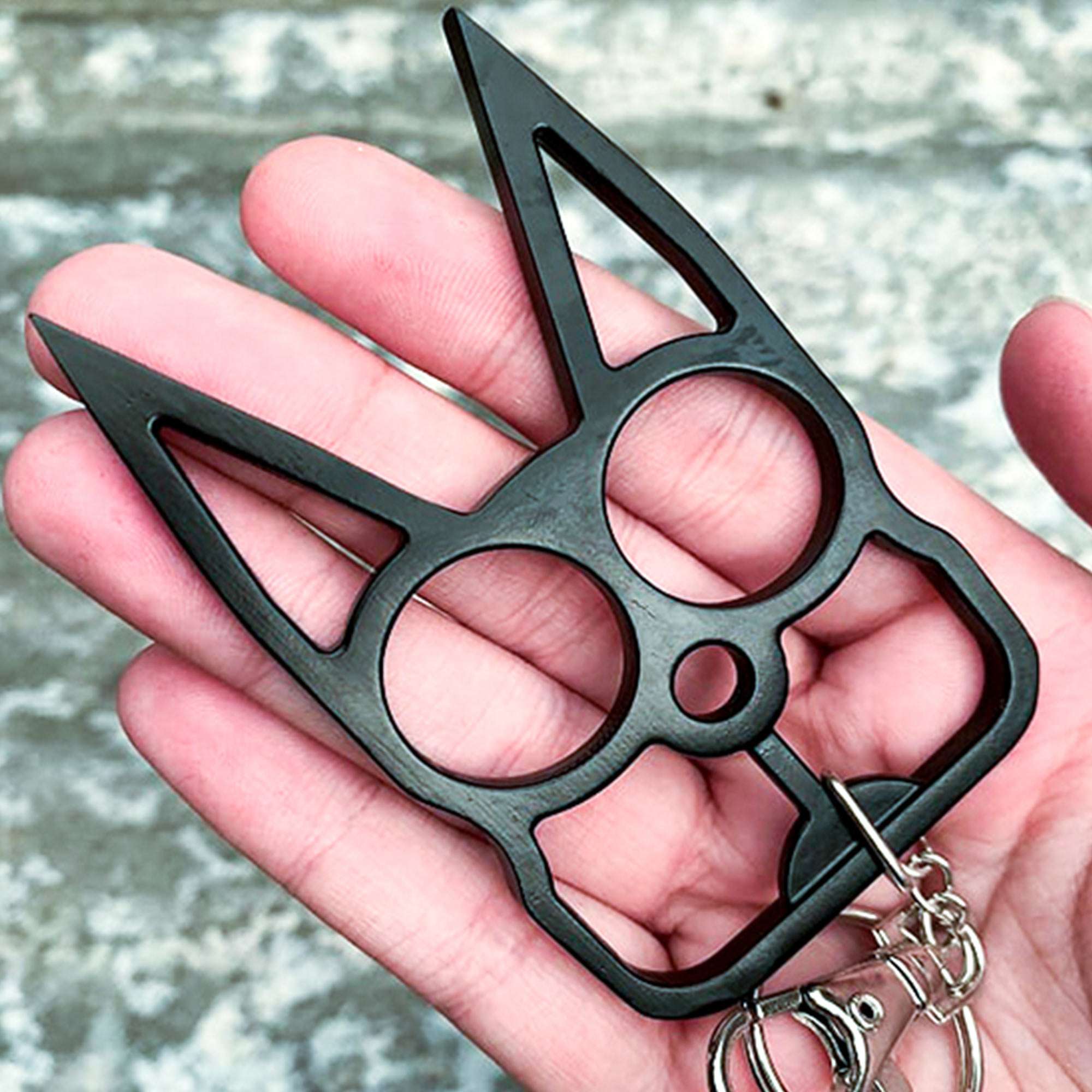 I really like this self-defense tool because it makes a great gift for wives, daughters, sisters or girlfriends. The Black Cat Self-Defense Keychain The cat-shaped self-defense tool has a solid metal construction and has both a keyring and a lobster clasp. The tool will calmly hide as a keychain until it needs to protect you or your loved one. Then, hold it between your knuckles and the metal spikes will deliver punishing blows that even the toughest attacker can't handle!
Shop All Self Defense Here
Related Products