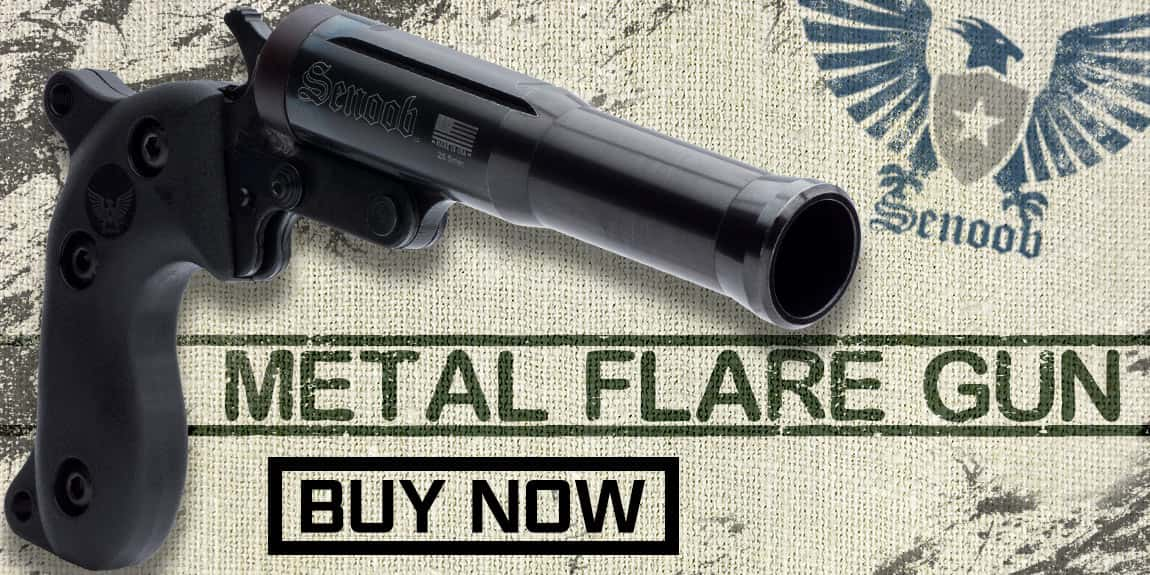 FLARE GUNS
Flare guns, or flare launchers, are small pistol-like devices used to fire a signal flare for emergency use. Flare guns are made in a variety of calibers and we carry 26.5mm, also known as the 12 gauge flare gun. These flare guns are designed to fire 12 gauge marine flares,
NOT
12 gauge shotshells. However, flare gun barrel inserts are available from RunWay SubCal that allow these flare guns to fire various calibers of live ammunition. Many people use flare guns for emergency signaling, but also carry a barrel adapters, also known as a
sub caliber device,
if the need for a bear deterrent arises. We will not ship flare launchers and sub-caliber devices in the same order.